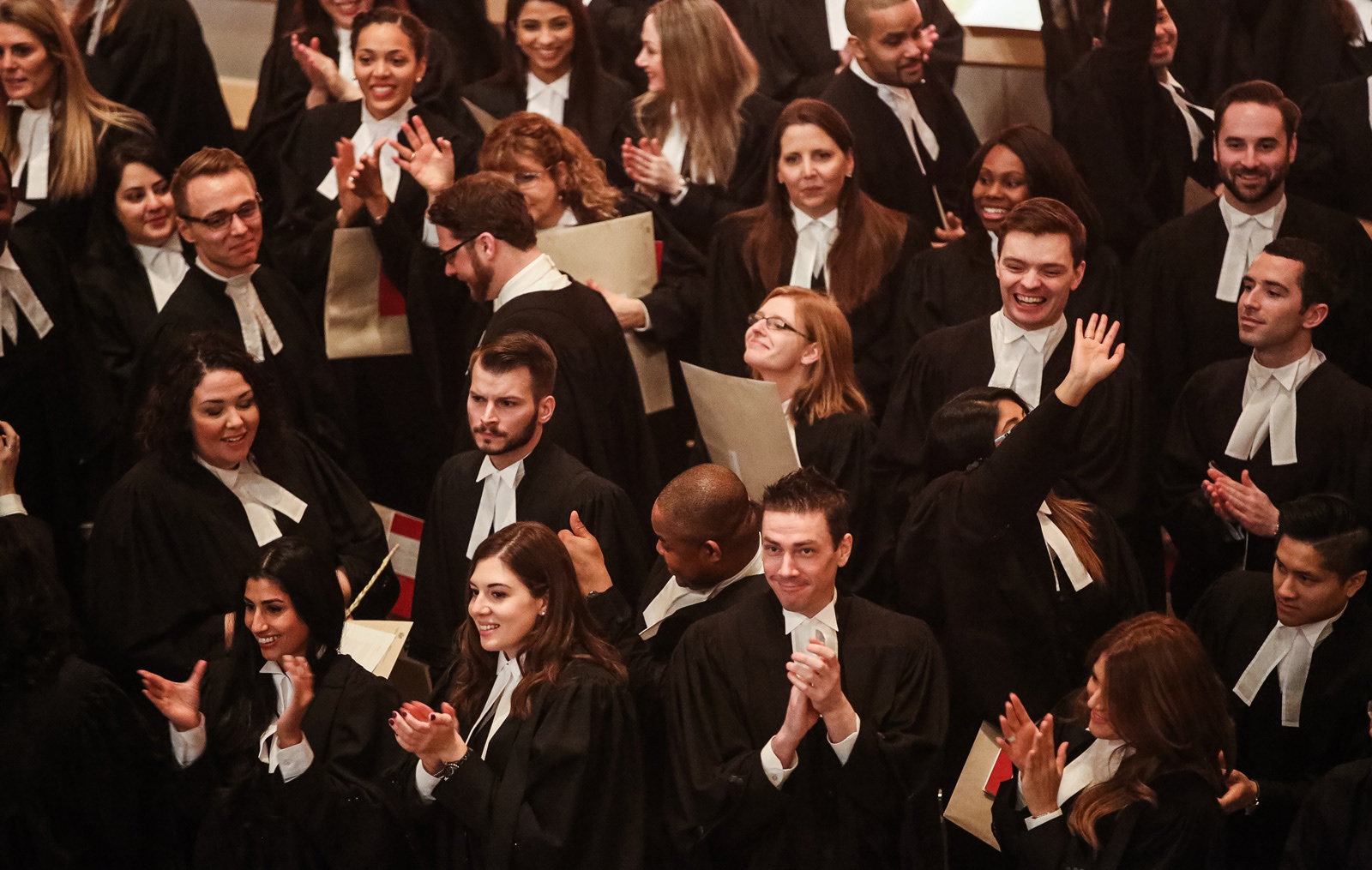 The ancient Call to the Bar ceremony is a pivotal moment where a student is transformed into a lawyer. By embracing social media, the law society recognized the opportunity to welcome a new generation into the profession by joining conversations already taking place in digital spaces.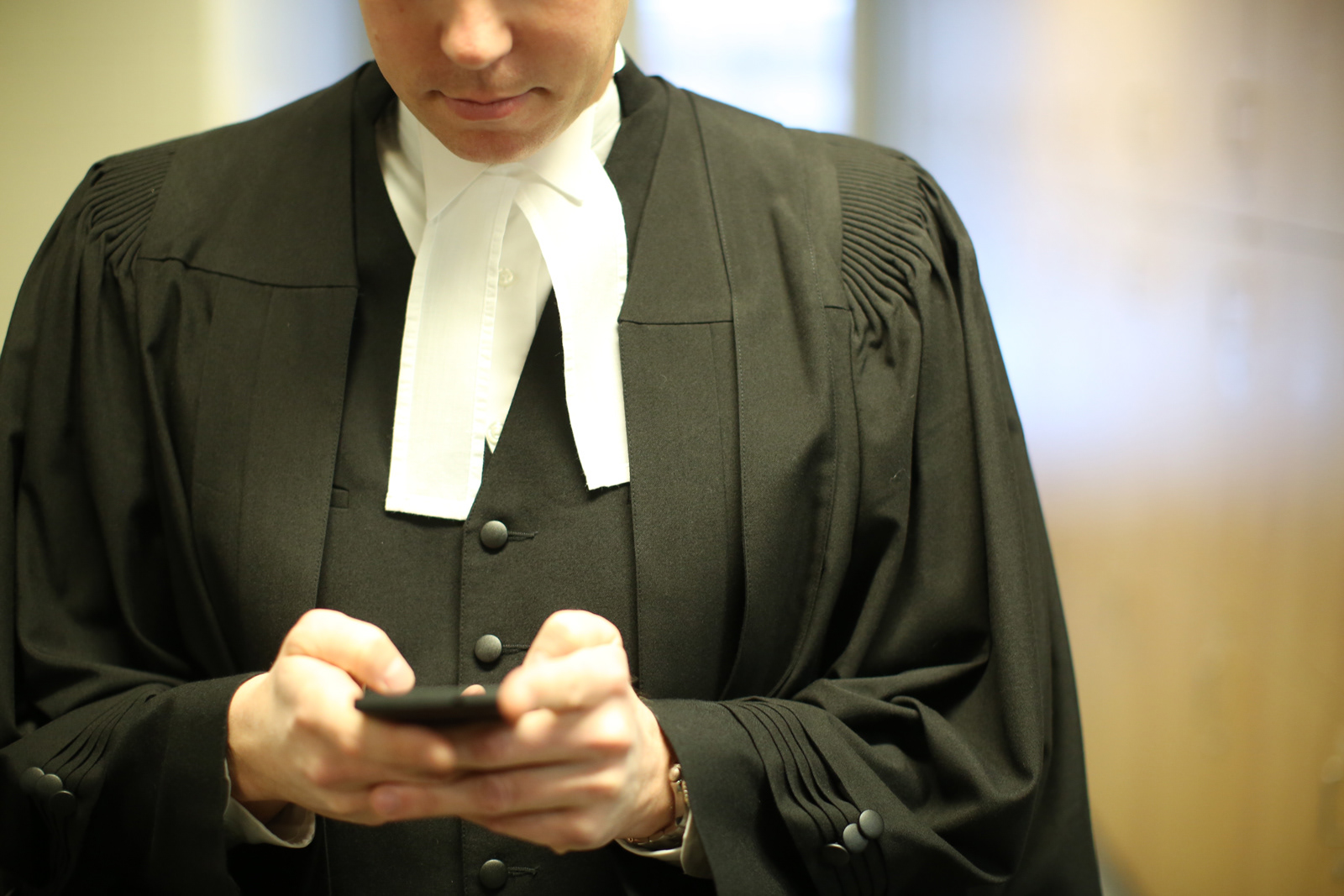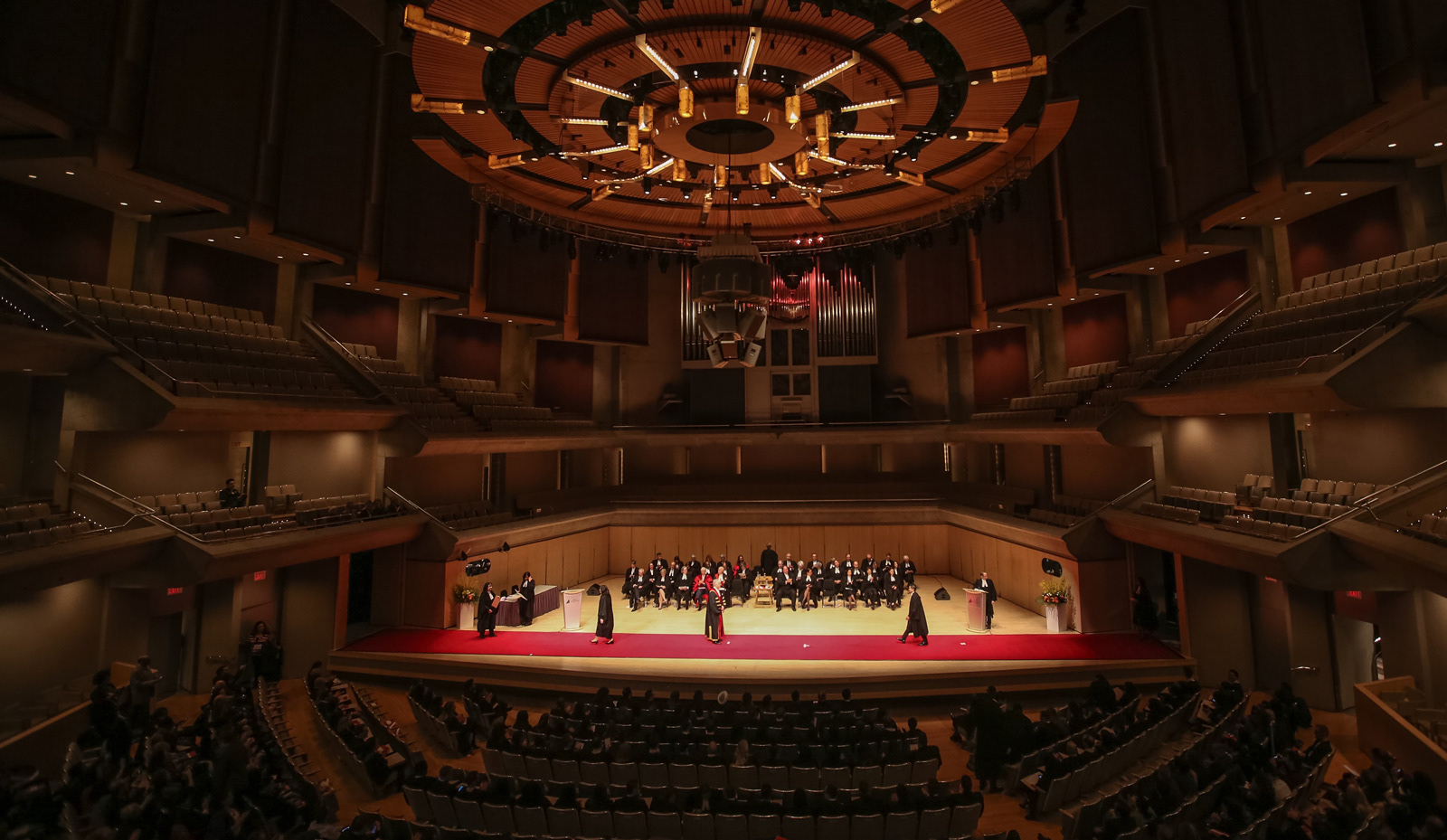 The goal was to reframe perceptions of a regulator more than two hundred years old, as responsive, and current, while retaining the traditional formality of the occasion.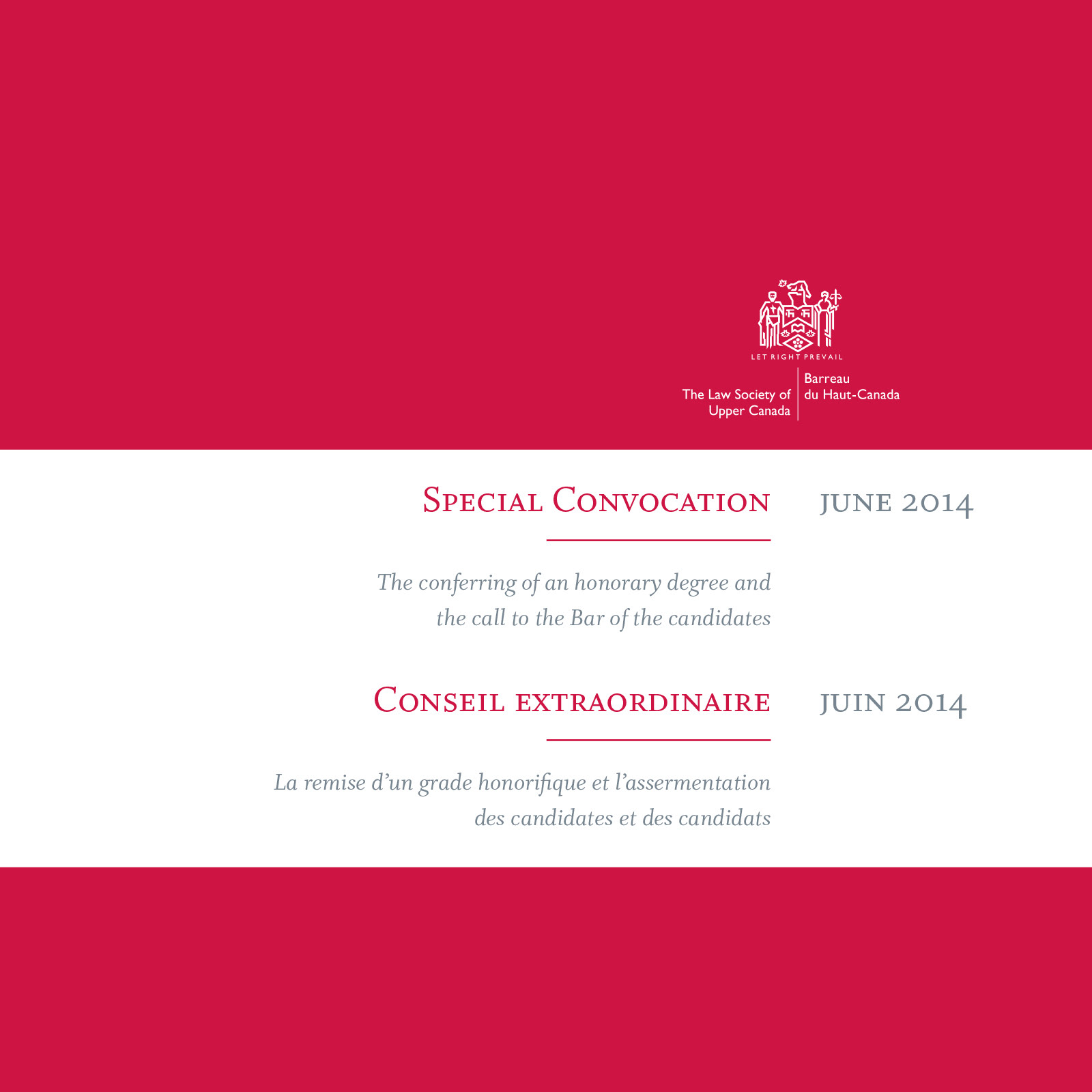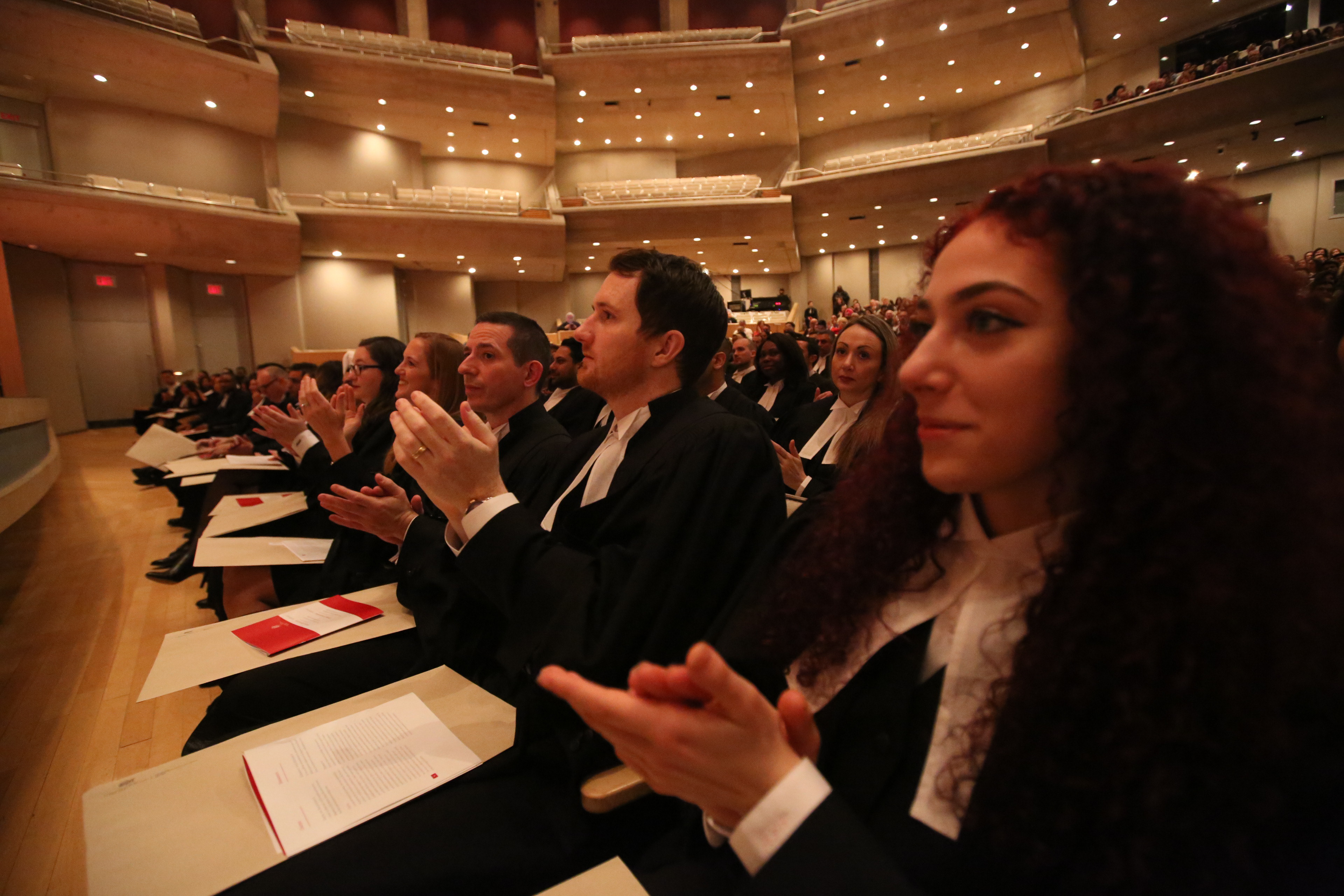 I contrasted the formal black and white robes of the legal profession with pops of vibrant red. Typographical elements and key images were designed to read well in digital as well as print media, and site signage. I directed the work of a production designer, a print publication designer, a print producer, and photographer, who all assisted with the roll-out.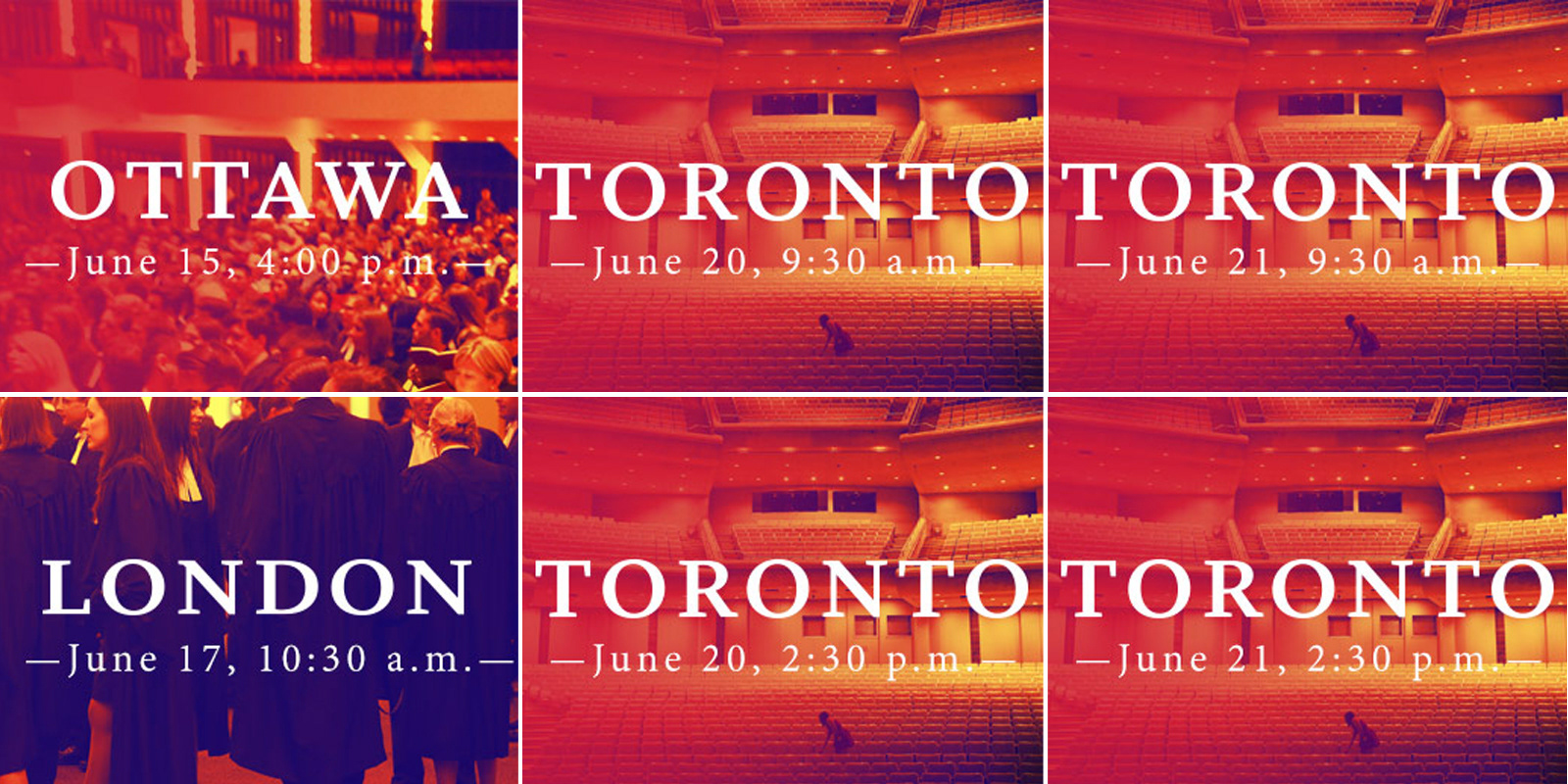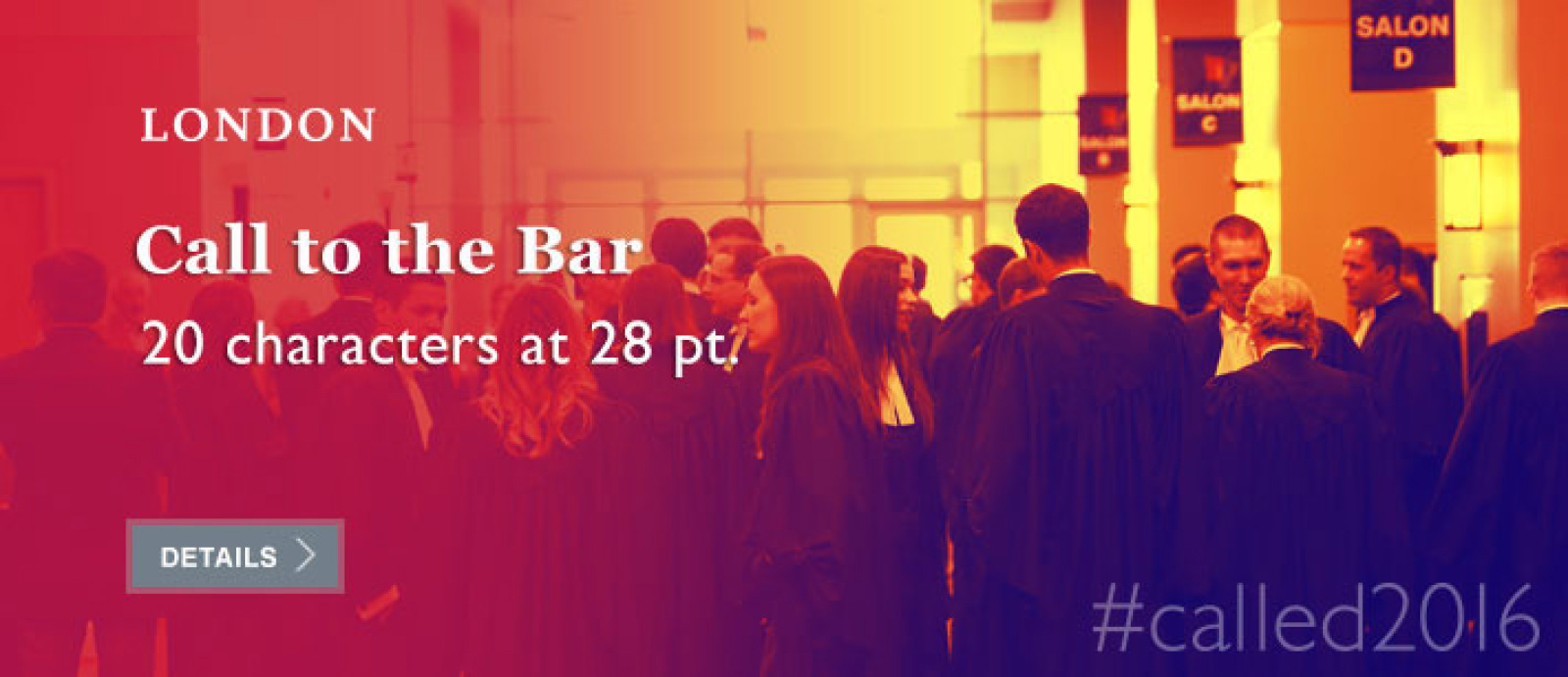 Extending  the experience into social media

A Twitter hashtag, introduced from the stage by the head of the Law Society, captured the affection of new lawyers at the ceremony.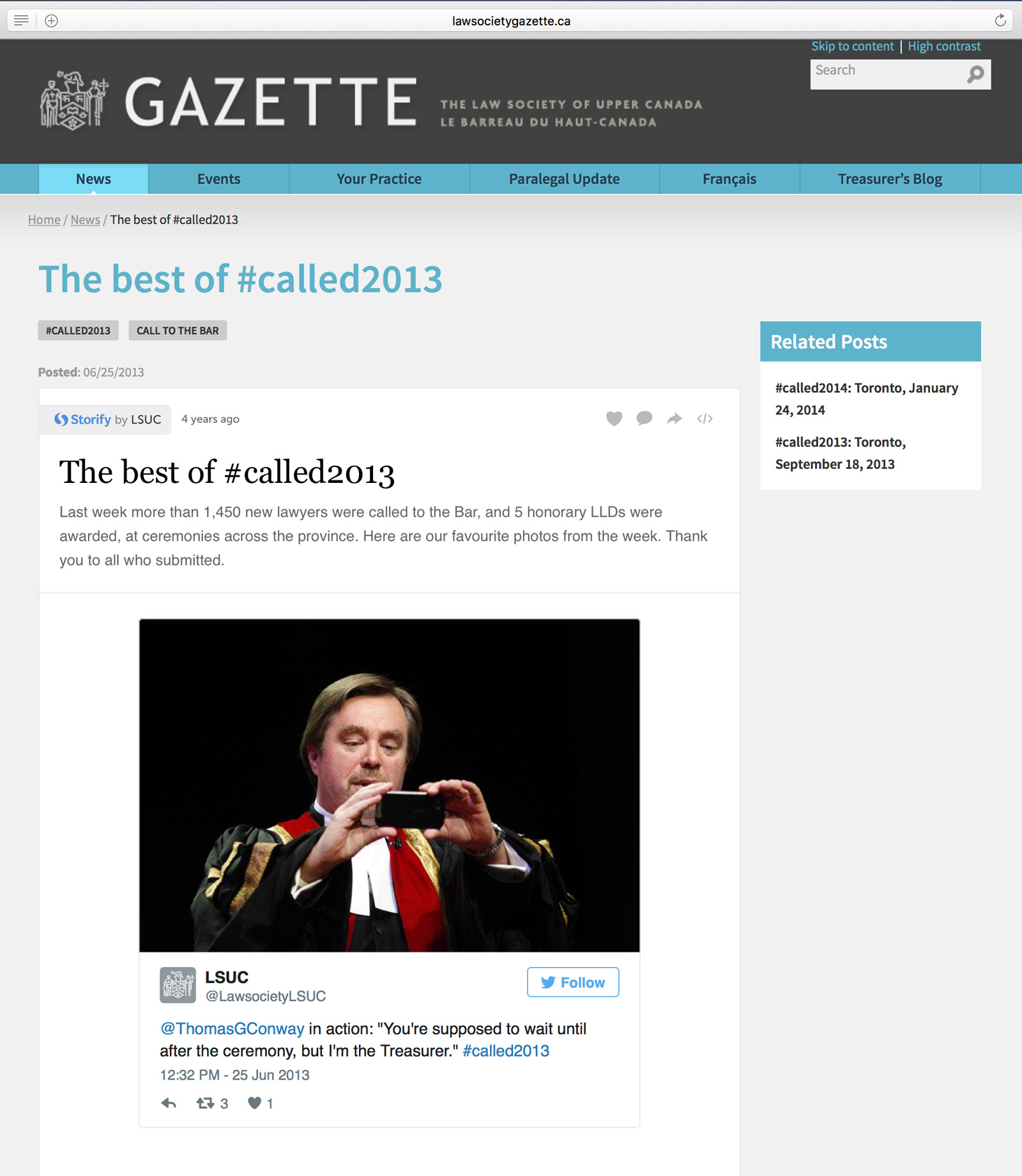 Years later it has become a self-created tradition for new calls to photograph their name on call lists back-stage and share them on social media. A new hashtag #lawyered has evolved, reflecting current popular culture.