Osgoode Hall has five full-service rooms, with full catering services available for private events, yet this was not well promoted. Existing promotional assets were out-of-date. Chef Adam Foley wrote a business plan to better promote the offering and increase profits.
I wrote the content strategy, and organized the photo shoots. I delivered the visual assets to the interactive designers and designed the download piece you see below. Lastly, I claimed the pin on Google Maps and populated it with our content.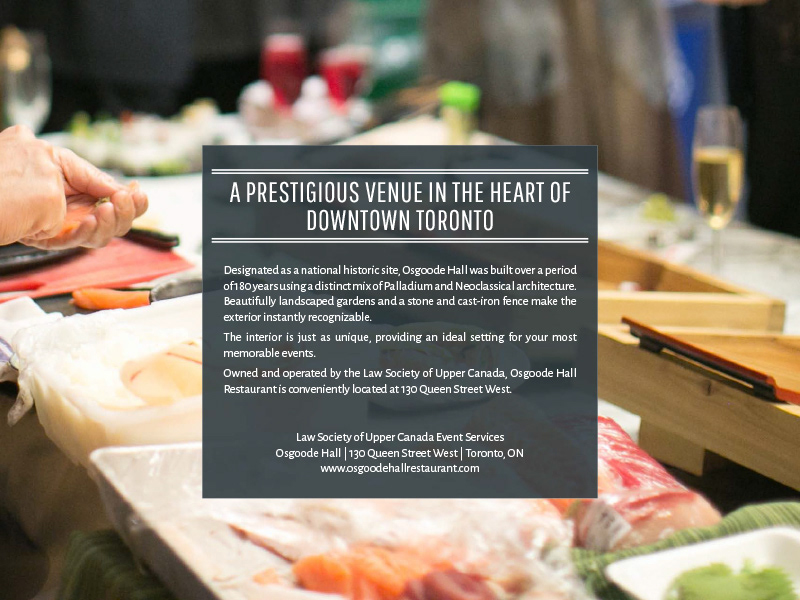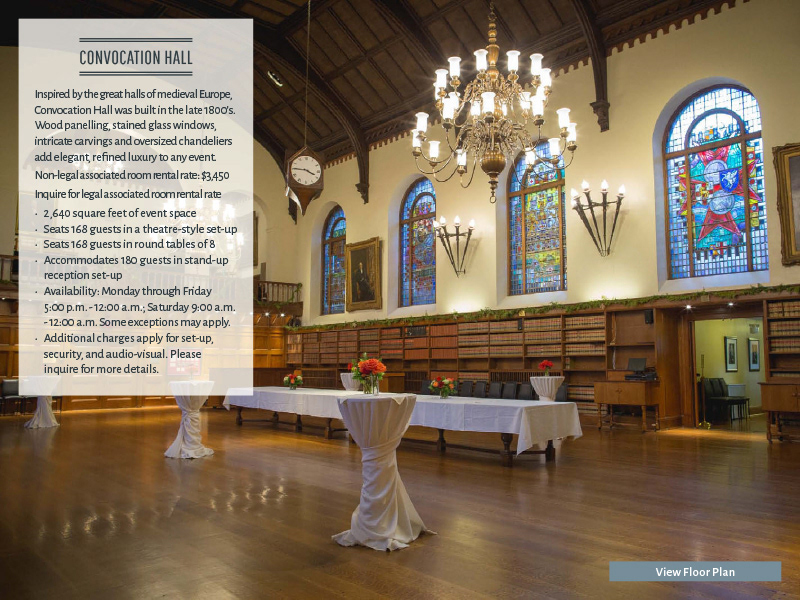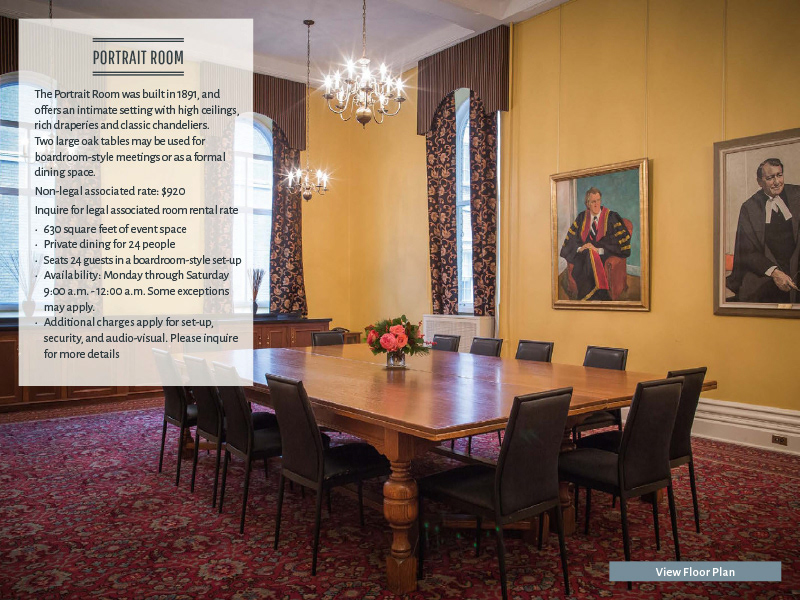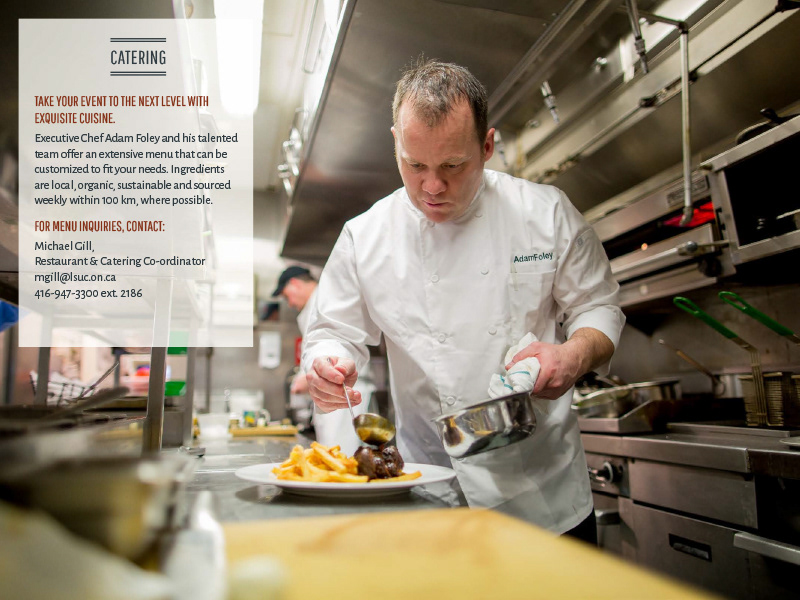 Working with the content strategist and the Chef, I organized a shot-list and recruited staff members to act as models. Our team claimed ownership of the pin on
Google Maps
and I populated the listing with our new professional photographs.