Manulife's webinar series

Live learning sessions give simple ways to help people make healthy financial decisions, and feel better about money. With 14 titles in the series, topics cover financial wellness, investments, and retirement readiness. Popular with the public, 87% more people signed up in 2019 than were expected.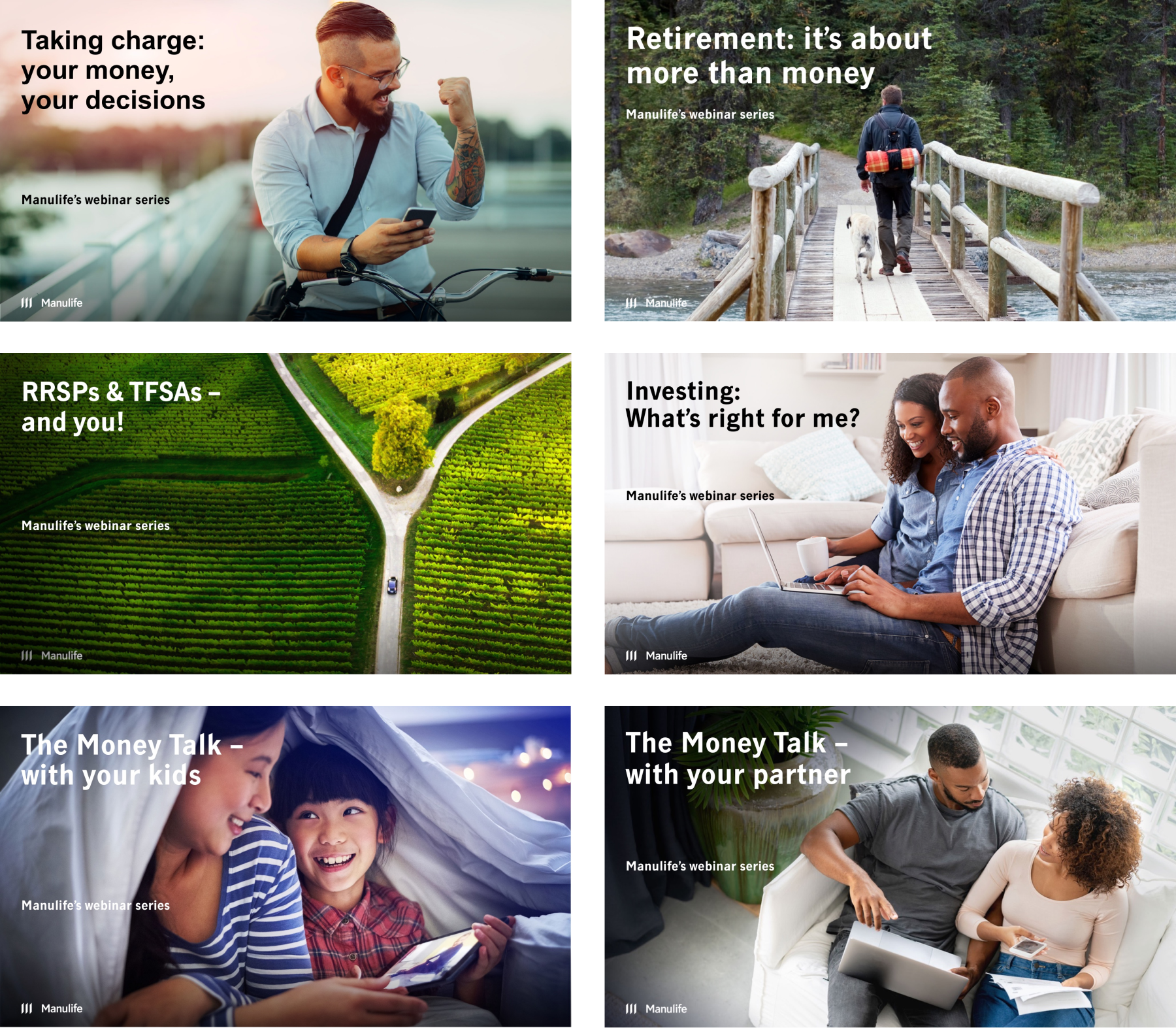 Using the power of photography to show the information in real life situations.